Rabies Vaccination Program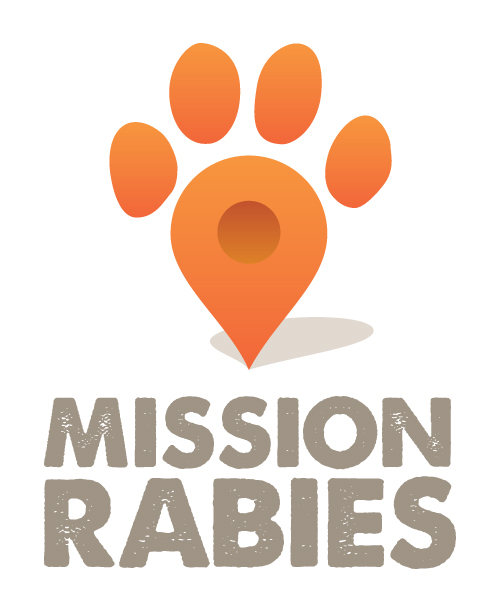 In Tanzania, rabies claims the lives of about 1500 humans per year, most of them children!

The World Health Organisation and OIE World Organisation for Animal Health advocate a 'One Health' approach to rabies control – vaccination of at least 70% of the dog population in a rabies-endemic area prevents the spread of rabies between dogs and its transmission to people.
Our yearly vaccination campaigns following this recommendation which helps to prevent future cases in our area and plays an important part in the reduction of this deadly disease.
Depending on the vaccination area our vaccination teams include a vaccinator, data collector, animal handler, assistant and driver,
We always start of with stationary clinics, these locations will be pre-advertised through a combination of loudspeaker announcements,school visits and sensitisation by local community leaders. Dogs brought to the clinics are vaccinated and owners are given a vaccine card, information leaflet about dog bite prevention and rabies prophylaxis, and a 'rabies hotline' card.
In the days following each stationary vaccination clinic, the surrounding areas within each ward are surveyed using a mobile house-to-house method, collecting data of the number of previously vaccinated dogs (in order to establish the percentage of dogs in the community attending the vaccination clinics, as well as to achieve an enhanced population estimate, as a 'mark-resight' survey) and vaccinating any unvaccinated dogs found.
The demographic and owner details of each dog are data collected, along with the GPS location and date/time stamp, using the Mission Rabies App. Satellite mapping and a path-tracking function on the App are used by the mobile teams to assist with navigation and to assess the geographic coverage of each survey area.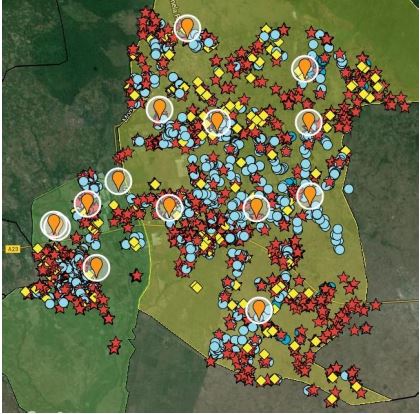 Every victim of this vaccine-preventable disease is one too many. Our education programme aims to change behaviour to protect.
Children a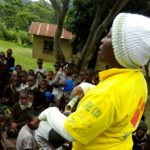 re at high risk of dog bites and contacting rabies. 40% of reported rabies cases worldwide are children under the age of fifteen. In our project areas the paediatric proportion is often even higher. Rabies most often persists in poor communities and rural regions of developing countries in Africa. If the risks are widely understood and appropriate dog bite treatment is well known – rabies is 100% preventable. The financial burden of human treatment is high, control via dog vaccination costs ten time less and protects whole communities. Mass canine vaccination will rid an area of rabies, but this takes time during which communities remain at risk – whilst we work to eliminate the disease, education helps us save lives!
Education and awareness is integral to our mass vaccination projects. We empower children, their teachers and their families with the knowledge to protect themselves from bites, prevent rabies and save lives. We encourage members of the public to bring their dogs for vaccination and sterilisation, and publicise our response team for humane canine rabies control.
Wash the wound for at least 15 minutes with running water and soap!

Des-infect the wound with Iodine or methylated spirit

Consult a Doctor and get your rabies vaccination, 5 doses
Categories of contact with suspect rabid animal
Post-exposure prophylaxis measures

Category I – touching or feeding animals, licks on intact skin

None

Category II – nibbling of uncovered skin, minor scratches or abrasions without bleeding

Immediate vaccination and local treatment of the wound

Category III – single or multiple transdermal bites or scratches, licks on broken skin; contamination of mucous membrane with saliva from licks, contacts with bats.

I

mmediate vaccination and administration of rabies immunoglobulin; local treatment of the wound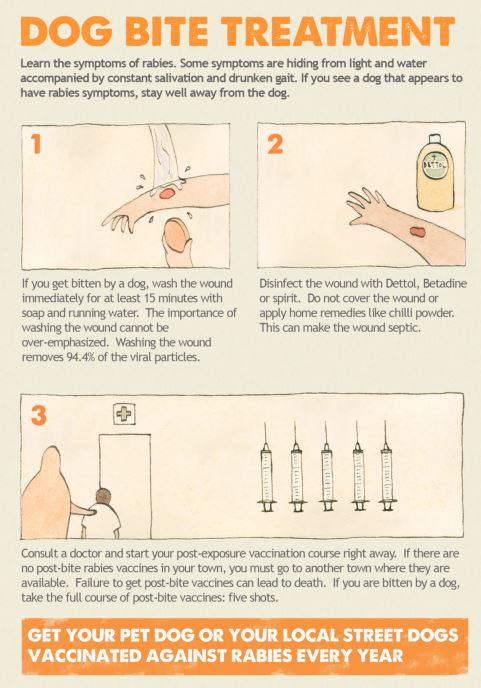 Click here to change this text