Friends of Mbwa Wa Africa
About
The Glasgow based team are committed to fundraise the monies to build an animal clinic/ training centre for Mbwa wa Africa Animal Rescue.  This will allow them to carry out their vital work more effectively and in an appropriate environment.
The team in Glasgow is led by Phyllis Hutchison who has a wealth of experience, working with many Scottish Animal Welfare charities as well as having personally rescued and cared for many abandoned and neglected dogs throughout her life. Phyllis's passion and commitment is evident to anybody who meets her and it is this drive and determination that makes our work a great success.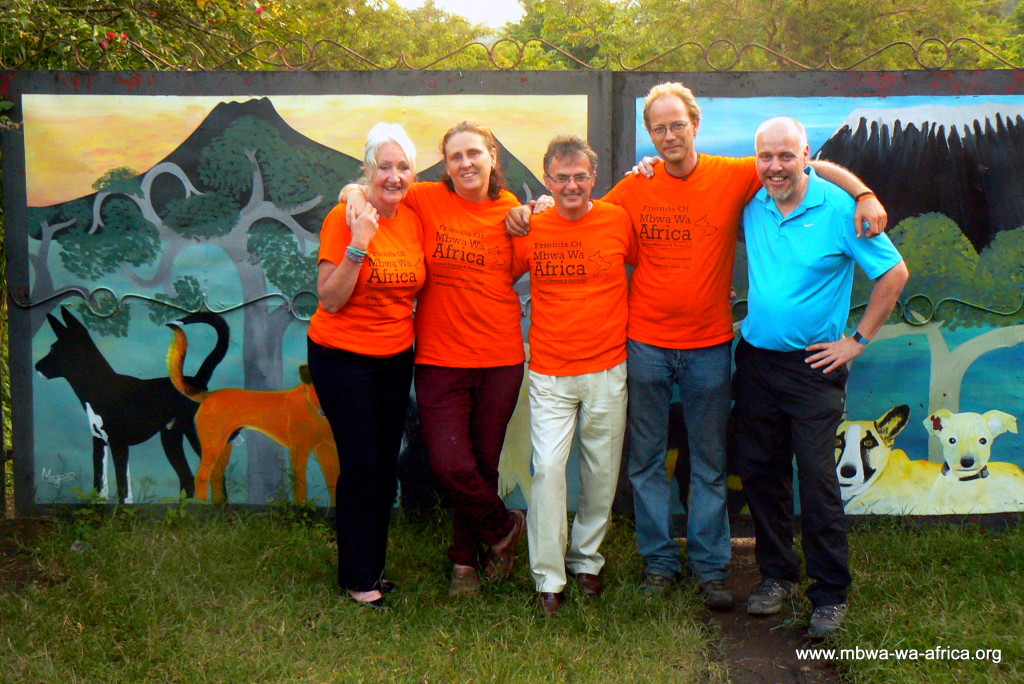 Along with friends and supporters, she has visited Tanzania every year since 2013.
The organisation is lucky to have volunteers from different backgrounds with complimenting skills who make the work possible, without them none of this would be possible.
This section of the website includes details of the registered Scottish Charity No SC045521 and how it supports the many challenges affecting the work of Mbwa wa Africa Animal Rescue.
Background
Phyllis Hutchison of Giffnock, Glasgow whilst visiting an orphanage that she supports in Tanzania, Africa, was shocked when she observed large numbers of injured and maimed dogs.
Researching  this, she was horrified to find that in an effort to control the number of street dogs, the Tanzanian Government inhumanely cull the population by shooting them.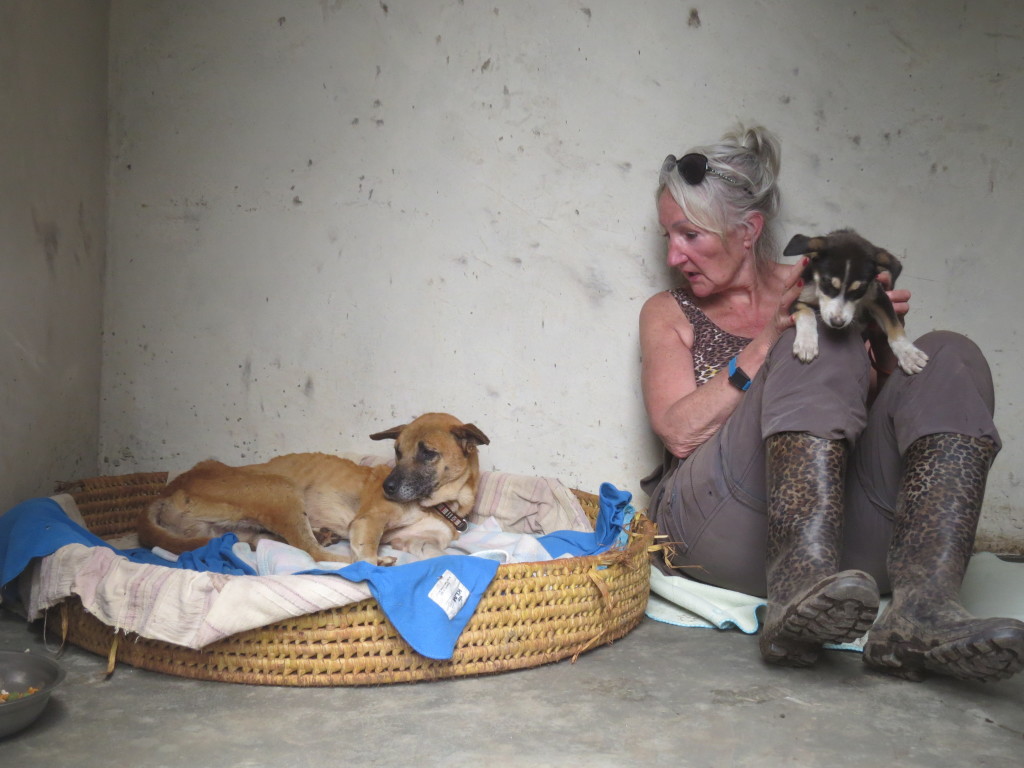 After further investigation, she found Mbwa wa Africa  Animal Rescue and was so inspired by what she saw there that she has pledged to fundraise to get an  animal clinic/training centre.
The proposed animal clinic/training centre will be purpose built for an ongoing spaying and neutering programme in addition to caring for injured animals, together with an animal welfare education program and a vet training facility.
With this vision in mind Phyllis returned to Glasgow, Scotland and started Friends of Mbwa wa Africa.
Fundraising
Friends of Mbwa wa Africa undertake events 12 months of the year and as we live here in Scotland, we endeavour to do indoor events during the winter months from October to March and outdoor fundraising events in the spring and summer from April to September.
Raising money for any charity can often be difficult with lots of competition from other great, worthwhile charities. Unfortunately charitable trusts in the UK rarely give money to animal rescues, especially those out with the UK.  This means that we need to raise money the hard way by getting out there and promoting the charity and getting people to buy into our vision.
It's not to say that it's all hard work, we always enjoy ourselves and stay motivated. To date we have carried out a large number of diverse activities – it's important to always find something new and we like to think we have done this well.
Check out our facebook page for up coming events
Want to start your own Friends of Mbwa wa Africa Animal Rescue group?
If you would like to establish a fundraising group in your area and help us to make the animal clinic/training centre a reality then we would be happy to help with information, advice and encouragement, just get in touch, we would love to hear from you.