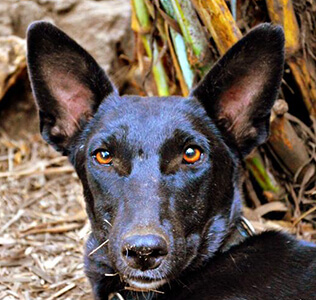 Fudge
Fudge came to us in March 2018 when he was 10 weeks old. He was found with his brother looking for food in a garbage dump. It turned out that little Fudge was very sick with hepatitis and he was fighting for his life for many months. Due to his illness, he kind of missed his puppyhood and he was only strong enough to go on walks and play when he was 8 months old.
Fudge grew into a very handsome and lovely guy of 18kg. He is super smart, loves to learn tricks and to play. But first you have to win him over.
He has trouble trusting strangers at first, especially men. So his humans should be experienced dog owners who can give him the safety, guidance and patience he needs!
It should also be a home without small children.