Hi Jens and Sandra,
I hope you are all very well at Mbwa Wa Africa.
It's been quite a long time since I sent you an update on Dante and Vasco.  Both are doing brilliantly, and they are still the best of friends.  They love their two walks everyday around the park we live in, with frisbee time being a close second favourite.  They adore roast chicken so have bits of that on their pellets every night.  After saying the one place they wouldn't be allowed to sit is the couch, we have given in and so most nights there are cuddles on the couch 🙂
They both love their new little brother, Leo, who is now 6 months old.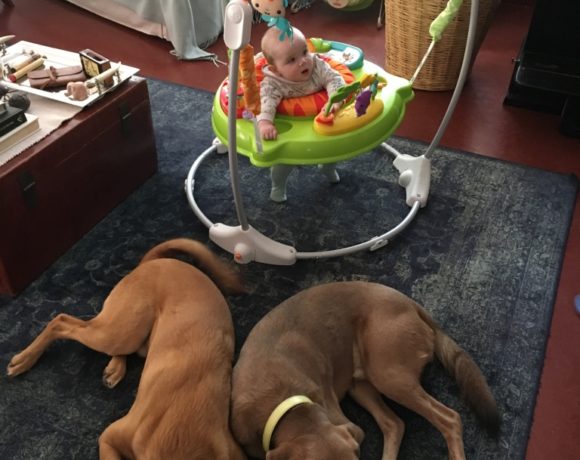 Leo just LOVES dogs and giggles uncontrollably when Dante and Vasco are playing together.  We are so happy they get on so well 🙂
I thought you might like this happy update – you can never have too many of these!
Here are some pictures of the lads, as we call them.
All the best,
Dominique