On the 5th September Mbwa Wa Africa Animal Rescue received a report that a potential rabid dog was biting one goat and three dogs in a small settlement behind the Nelson Mandela Institute in the Nambala village.
After assessing the situation and vaccination of 24 dogs in the same week we decided to run a one day static point campaign in the area.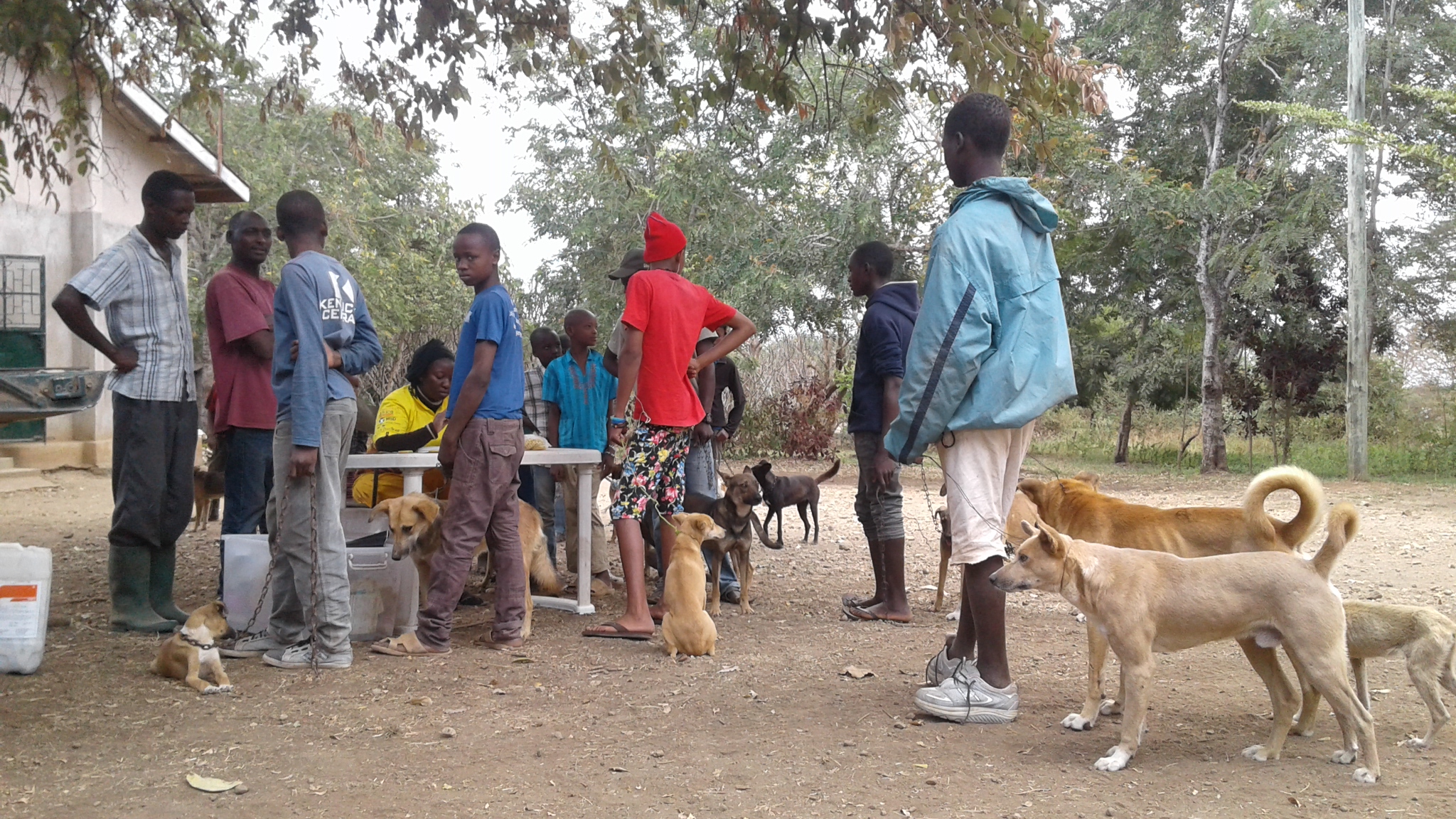 Thanks to the help of the local village leaders we could vaccinate another 181 dogs today.